Our HDT Global portfolio includes two properties that comprise more than 239,454 square feet on over 36 acres of real estate in Geneva, Ohio.
Hunter Defense Technologies Global ("HDT") (www.hdtglobal.com) delivers cutting edge solutions to military, government, industrial, and commercial customers around the world. HDT works with all branches of the U.S. Military and global allies; as well as the world's leading expeditionary and heavy industrial manufacturing companies in deep-shaft mining, paper and pulp manufacturing, and steelmaking.
These properties, in particular, provide HDT with a unique competitive advantage in the marketplace including: i) a Psychrometric Chamber, which allows HDT to do rare in-house testing; ii) a Powder Coat Conveyor Line System, which allows HDT to apply a specialized type of paint used by militaries all over the world; and iii) a Chemical Resistant Paint booth facility. These processes are so critical that the U.S. Military requires many of HDT's competitors to use these facilities for these services and HDT is consolidating business around the country to these properties.
HDT is owned by Charlesbank Capital Partners.
State Route Geneva, Ohio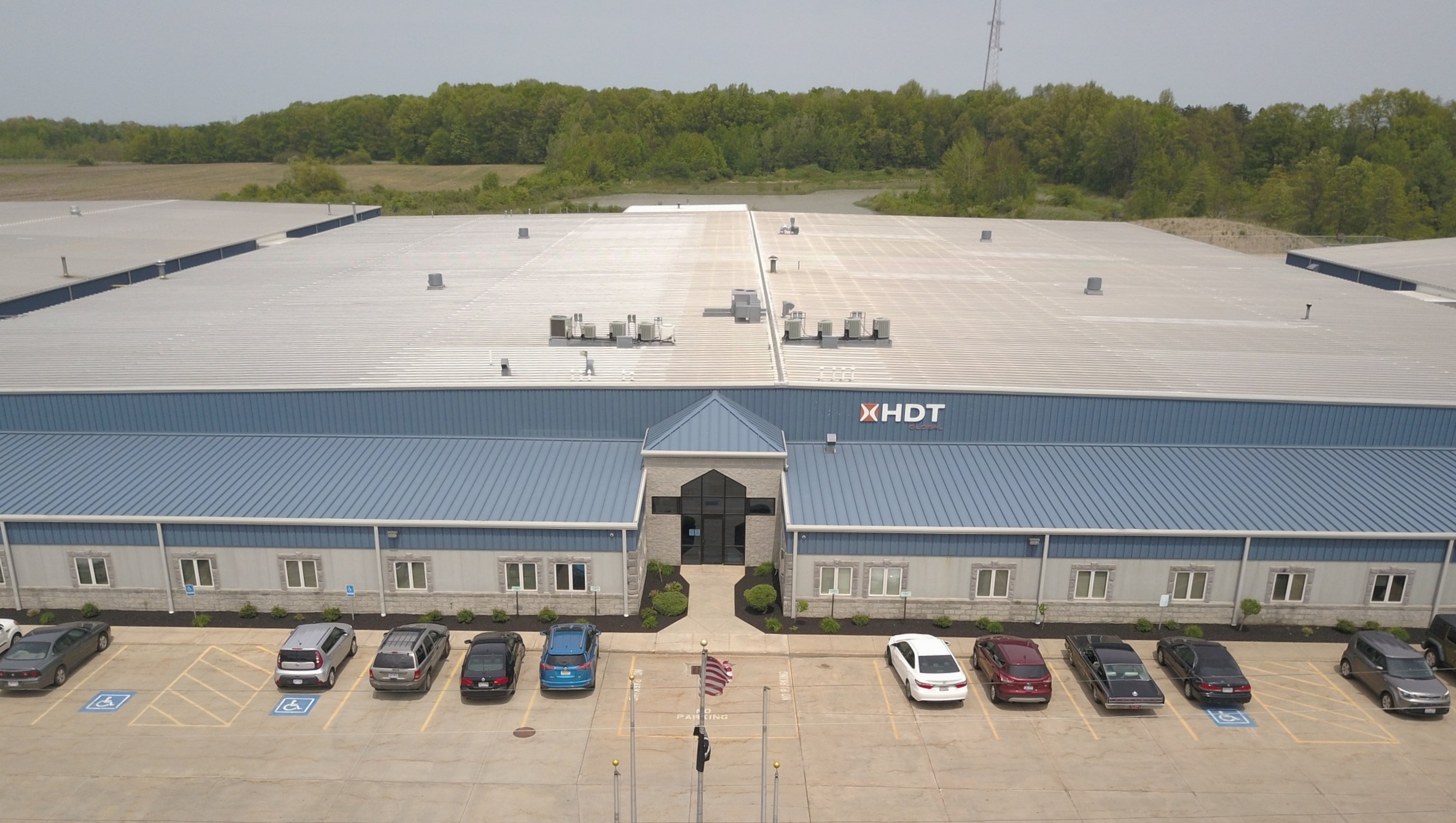 Asset Type Manufacturing and Office

Year Built 1979, 2005, 2006 & 2008

Square Feet 212,382±

Land Area 20.96 acres ±

Occupancy 100%

Tenant Single Tenant - HDT

Lease Type Triple Net
Asset Type Manufacturing and Office

Year Built 1965, 1974 & 2008

Square Feet 27,072±

Land Area 15.73 acres ±

Occupancy 100%

Tenant Single Tenant - HDT

Lease Type Triple Net